Is your public company unable to raise capital? Or you worried about surviving the OTC environment long enough to make it to a higher exchange.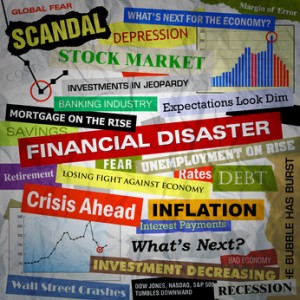 Let us introduce you to our Corporate Restructuring service….
Typically public companies are structured with common shares solely.
Once in a while we will run into a public company structured with a class of "preferred shares" meant to resist the dilution of the OTC and/or money raises. (Usually these "super preferred" are not structured or written correctly though.)
NEVER do we see a company structured with a number of preferred stock classes. One – to resist dilution (anti-dilutive). Another class to encourage and protect investors who invest cash into the public companies. And yet another to settle debts, etc. Anti-dilutive convertible preferred shares are quite powerful and can be used in many variants to counter the bad effects of Market Maker and day trader shorting  and other dilutive elements on the OTC.
Of course there may be special situations that require other types of corporate structures.
For example, are you on the verge of bankruptcy? Or you doing a merger or acquisition? Are you on the NYSE or NASDAQ with your own special problems.  Whatever your situation there is a structure that can be designed to enhance the survivability of your corporation and the dilution to the shareholders.
We even have structures to counter the effects of shorting and shorters.
How about draw down funding like equity liens and other PIPES? Ever been offered one of these "death spirals"? Well we have the structure that will allow you to accept this kind of funding and survive its effects.
Give us a call or email us to let us know what your special needs are and we will see if we can be of service.
For
All
of your
INCORPORATING
needs contact
Samuel Wierdlow Inc.
(
www.SamuelWierdlowInc.info
)